"I've used countless different workouts and diets trying to lose that last little bit of weight around my stomach, and none have worked near as well or as fast as this! Coach MANdlers program has helped dramatically increase my muscularity, strength, endurance, and athleticism...all while working on a strict time budget!
For the past 2.5 years I've been doing your workouts religiously and went from a slow, soft, and depressed 338 lbs., to a strong, explosive, and constantly energy filled 237 lbs! I'm ragdolling guys half my age in my grappling classes, and feel better at 57 than I did when I was 25!
After an emergency gallbladder removal surgery, I had ballooned to over 340 lbs. and was really down on myself. Your MetCon-6 program saved me! After adding 3-4 of your Kettlebell routines a week and using your diet, I've dropped down to 295 lbs. and feel better and have more energy than I have in years!
After hitting a weight I was frankly unhappy with myself at, I knew I needed to do something to take back control of my life. Chandler's simple approach to kettlebell training, fasting, and flexible dieting changed my life! I feel empowered beyond belief!
After my football career ended, I knew I needed to make some serious changes to both my diet and training. Chandler helped navigate me through those changes and get the type of results I never thought someone with my body type could EVER achieve!
Thank you Coach MANdler for helping me put together a simple but effective game plan in the kitchen and gym! Even though you're in a completely different state, I've never had someone hold me accountable on a daily basis as you!
In 7 weeks I've lost 36 lbs. and dropped 4 inches from my waistline. I feel stronger, healthier, more energetic, and more excited than ever about what the future holds for my body!
Since using your workouts and diet advice, I've gone from sluggish 285 lbs. to the lean and mean 175 lbs. I am today!... I feel like I've got a new lease on life!
I was tired of being the small, soft, and skinny kid, and your kettlebell workouts helped me cure that in a hurry! I feel like a completely different person!
Heading into the pandemic I weighed a MISERABLE 210 lbs...After finding Coach MANdler's easy to follow workouts and diet system, I dropped down to 164 lbs! This is the leanest I've been since high school. I feel GREAT!
I have bounced around a lot of diets and training routines over the years trying to find something that works for ME...and I've finally found it! After 5 weeks I've dropped 20 lbs. and am showing no signs of slowing down! Thanks a million, coach!
I've been using your workouts for
the past 5 months and can't believe how
quickly the weight is falling off! Not only that, my energy levels are through the roof! For the first time in 7 years I was able to crush a tough hike!
I've stuggled with weight my entire adult life. These workouts changed that, fast!
I've dropped 100 lbs., can see my abs for the first time EVER, and best of all no longer run out of gas when playing with my girls!
After a major health scare led my Physician to tell me I needed to lose at least 50 lbs. if I wanted to extend my life, I felt hopeless and directionless. The simple to follow workouts and diet Coach MANdler shared with me helped me drop that weight and more! Up to date I've lost 86 lbs. and can't speak highly enough about the program that Coach MANdler's got!
Get the most out of your workouts
Warrior Greens is a potent combination of nature's most powerful ATP Stacking ingredient. To help naturally boost your energy so you can go harder and longer in the gym.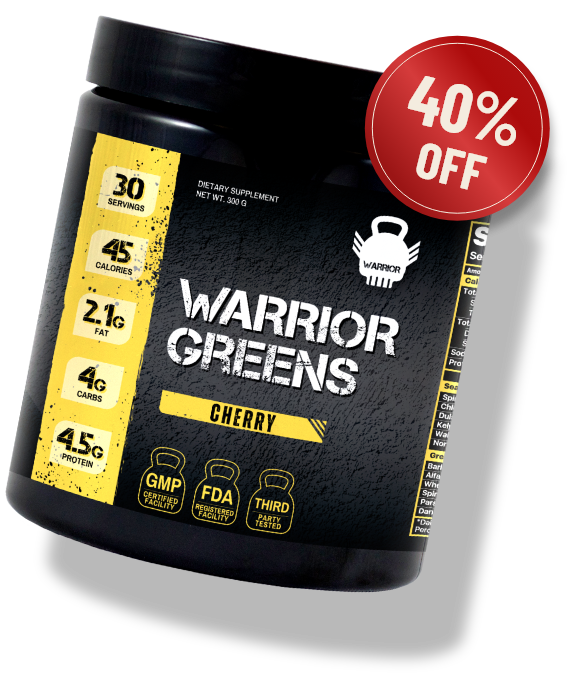 Watch

full workout

Over On My YouTube Page
follow @coachmandler on

instagram